HOST AN EXCHANGE STUDENT FOR A SHORT PERIOD OF TIME
International Exchange Students (13-17 years old) from France, Spain, Italy, Germany, Thailand…  share the daily life of a volunteer host family. This full immersion helps the exchange students improve their English and provides a unique cultural and educational experience.
Bring The World To Your Home.
Apply To Be A Host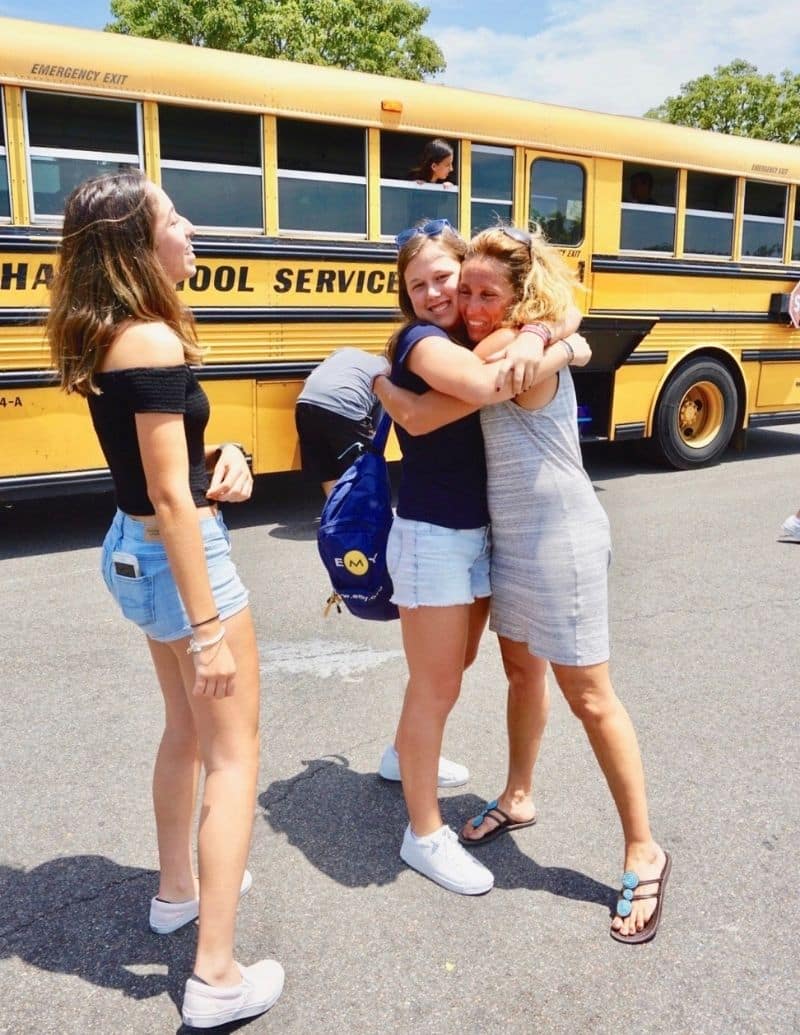 A host family offers the comfort and care to an International Student as a member of their family.
International students will learn English through everyday interactions with their host families. The teenagers do not attend school, this is a full immersion program. (For a program where students attend classes every day go to : ESL classes program.)
Thanks to host families, the young participants are fully integrated into the American culture. The teenager becomes a full member of the family.
Host Families come from ALL walks of life: With kids or empty nesters, different backgrounds, different homes: being open-minded is the essence of our program. Our host families are located in California but we now accept host families from other states as well!
Why Do Families Choose To Host?
1. Welcoming A Young Exchange Student Is FUN! The little things become magically better. It makes everyday life more enjoyable and you take time to stop and share your life with a new person from a different country.
2. It's A Tradition. In terms of language programs and student exchange, the American tradition is more about volunteering (which is not the case, for example, in England).
3. Exchange Is Valuable: Discover A New Culture. The American hosts are happy and honored to be a "foreign" host, open their homes, and share their family, environment, country, and culture. They are happy to share their daily lives, meals, food, habits, and customs. This is true in so many situations, even simple things: from a basic meal to a birthday party, bike ride to a more exceptional outing (a 4th of July parade for example).
4. It's A Mutual Commitment. Host families expect something in return for what they offer: It is the commitment of the teenage participant to participate in activities, be interested in their culture and their "world", engage, and show excitement. It is common for the participant and his/her host family to build a real bond that oftentimes leads to lifelong friendships. It is important for all participants to make a real effort to talk and be part of the family.
5. Make Life Long Friends.
6. Help A Teenager Fulfill Their Dream.
7. American Teens Living At Home Can Receive Community Service Hours. Students can get up to 45 hours of community service hours for hosting an international student. It is also the best way to get a feel of "Student Exchange" before sending your own kids one day.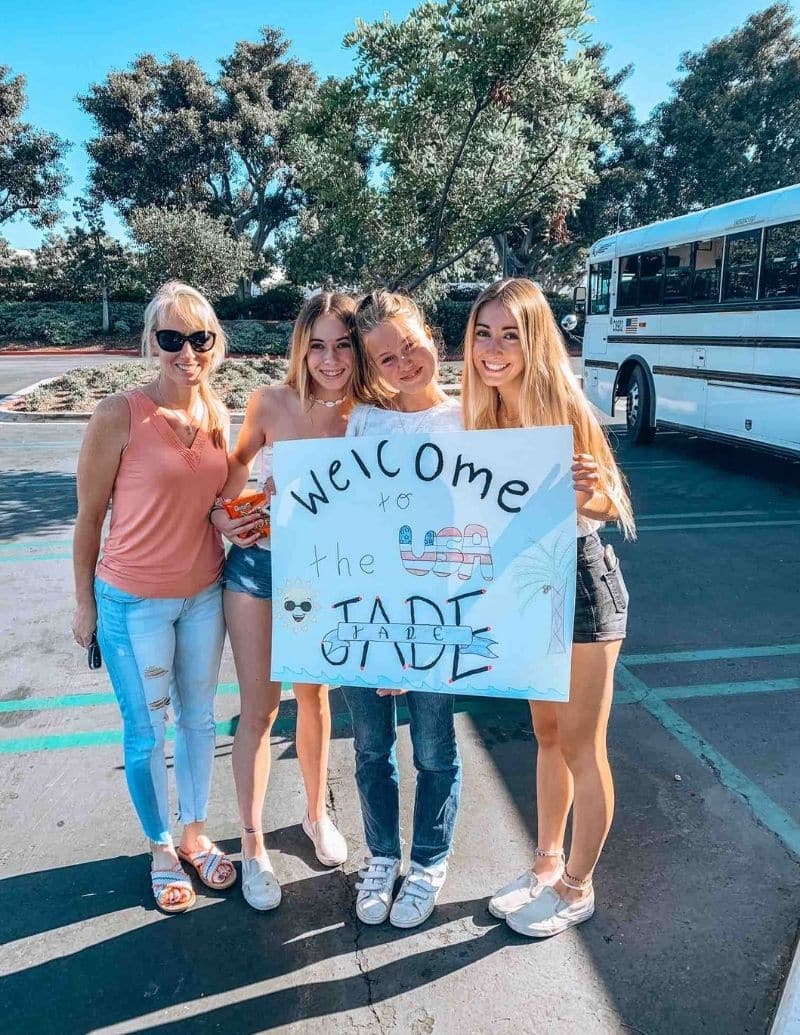 Host
Applying To Host Is Easy!
STEP 1: Fill out the online host family application so we can get to know you.
STEP 2:  Our local coordinator will come to your home for a mandatory home interview/visit.
STEP 3: You get to pick your international student!
*** Before approval, all families are visited by one of our Oui-Connect Program Coordinators. Host families must provide a clean comfortable bed, family interaction and meals while at home. A small stipend is available to help offset some of the cost of hosting. ***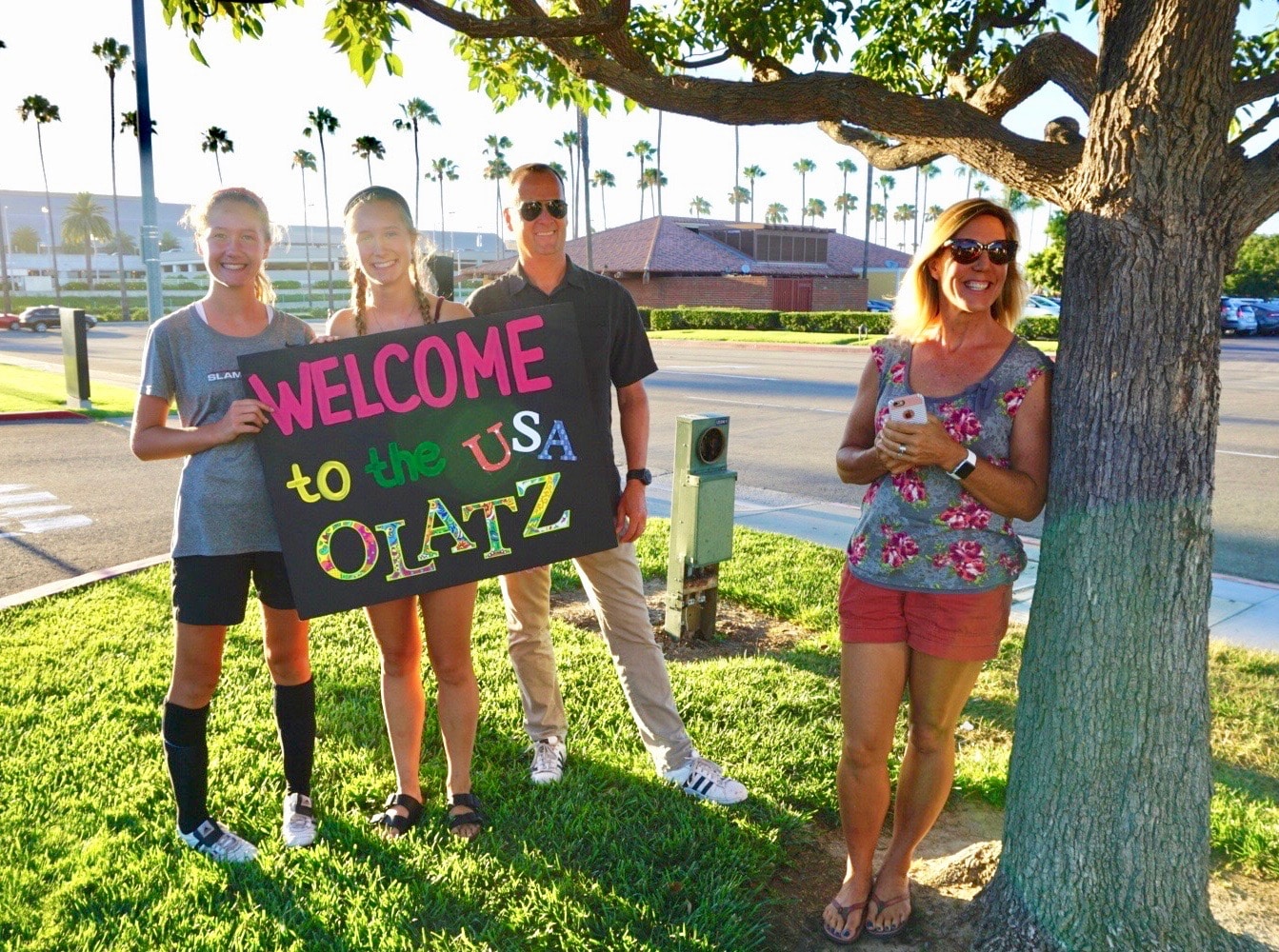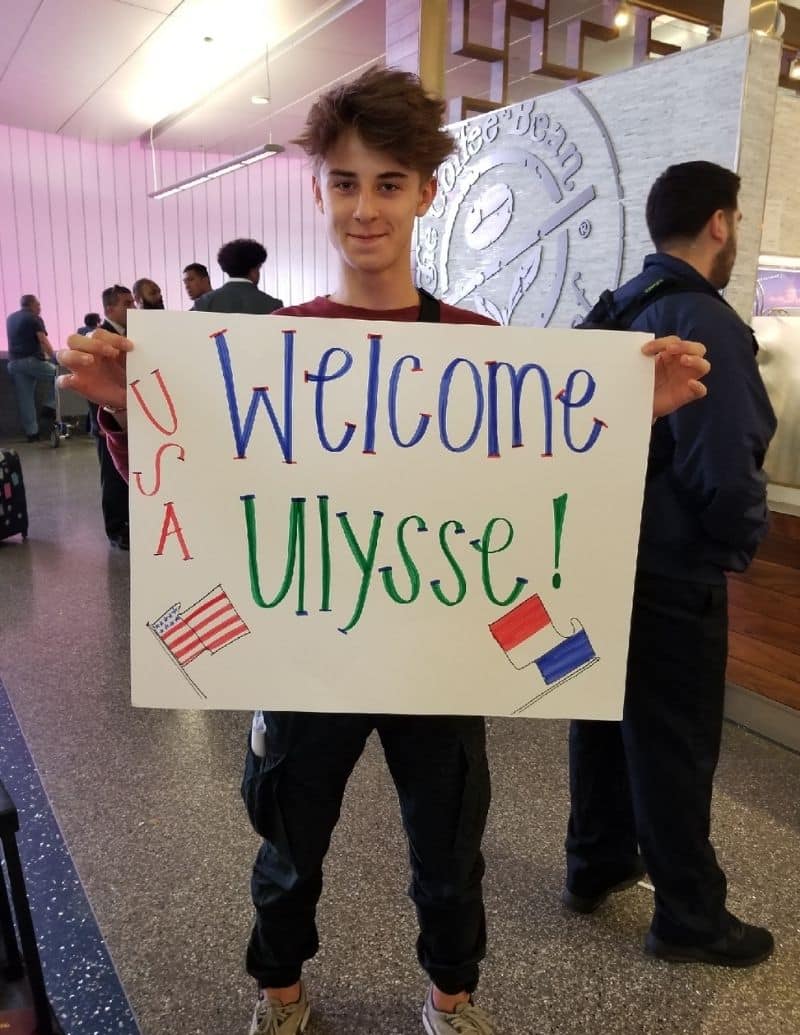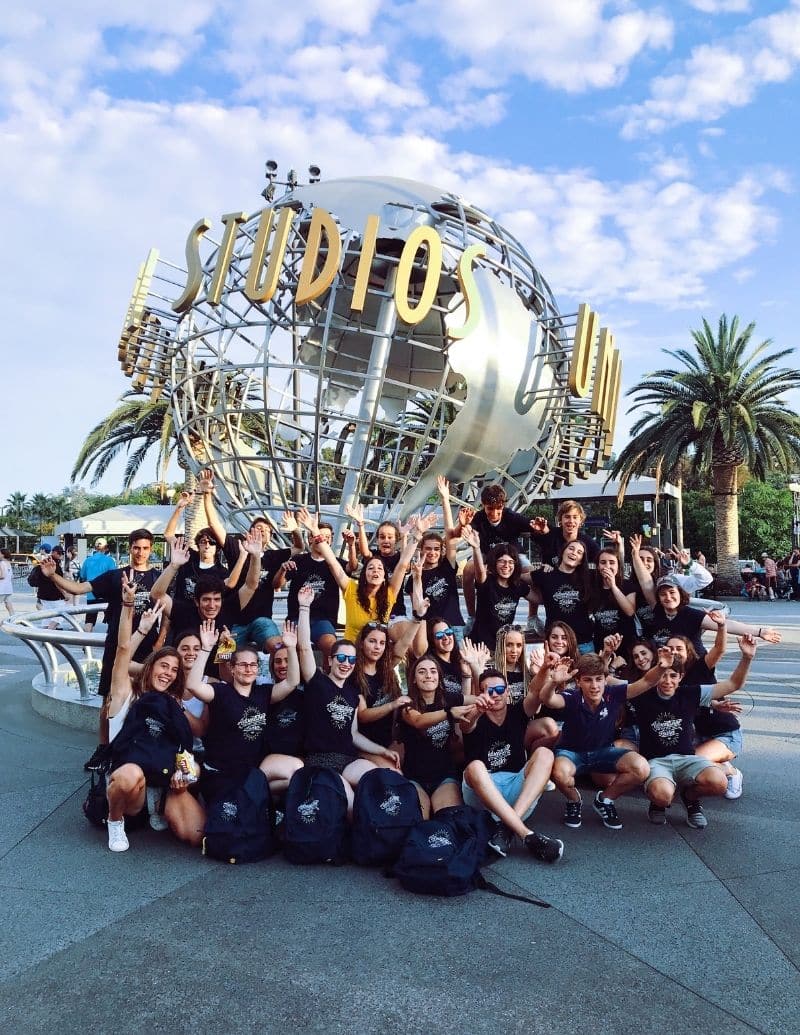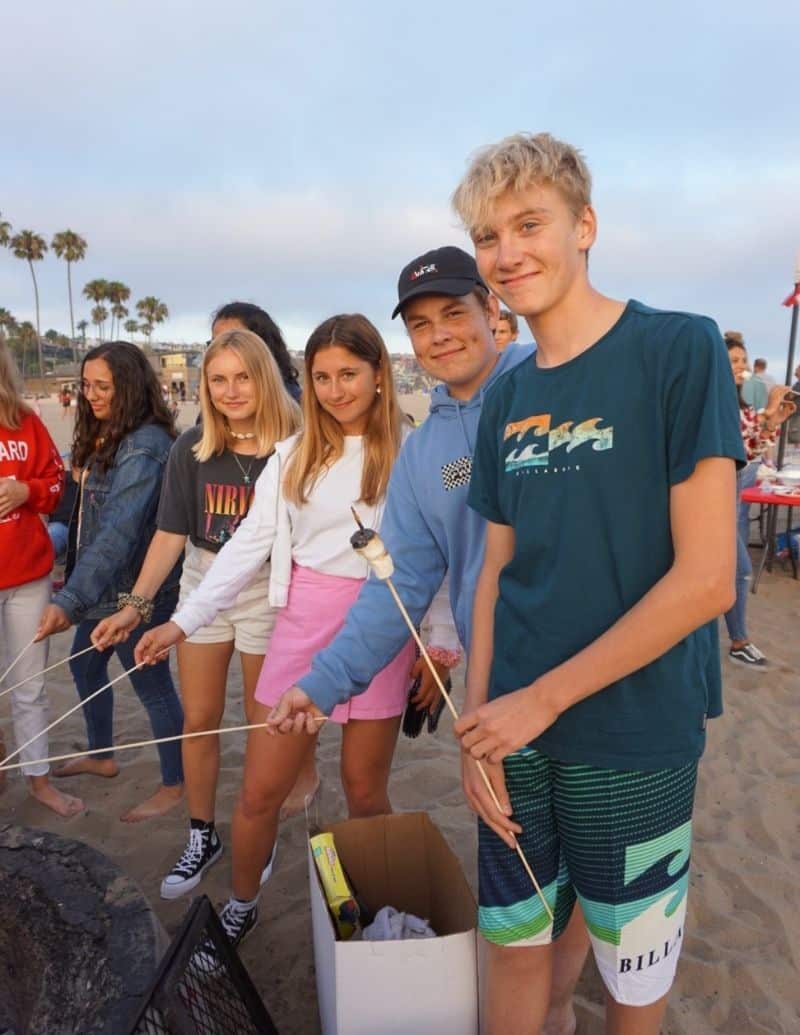 Selection Of Students
Our international students are between the ages of 13 and 17 years old. They are carefully screened and selected based on their motivation, maturity, apparent adaptability, and their desire to come to California and learn about the American culture. They are fully insured and have their own pocket money , for all extra expenses outside the home (exemple: Movies, parks, outings…). They have written a letter of motivation you can read here.
Enriching Experience
Hosting is a cultural and human-enriching experience, that is open to all enthusiastic families who have the desire to share their lifestyle for a short time with an international student. Hosting brings diversity to the household, and lifelong friendships are often the result of a hosting experience. 
The Direct Contact
OUI-CONNECT masters the technical aspects of linguistic and full immersion stays in the United States and more specifically in California: administration, travel, authorization, insurance, and volunteer host families. Due to its small size and onsite location, OUI-CONNECT is able to ensure personal contact with the host families. Our Coordinators are here to assist through the stay.
OUI-CONNECT always guarantees close communication with the participant and the host family. If any problem arises, we can work things out or move the exchange student to another family. We always want the host families to have a positive experience. Please contact us if you have any concerns or issues. We want to be able to address it.
3 Excursions and Farewell Party
During the last week of their 3-week stay, the exchange students will go on 3 Excursions organized by Oui-Connect. To allow all participants some "tourism", visit some popular places in Southern-California. If the host families have kids that want to join on these fun excursions, they are definitely welcomed! The "Farewell Party" concludes the 3-week stay.
Host Families and participants of all nationalities meet at the beach or at a park for a BBQ. The Farewell Party is a great time to have the students and host families reflect on the journey travelled together as well as witnessing the progress made in the English language and new friendships.
I had the best trip of my life. It was so rewarding. I learned. a lot of things… not just English. I met lots of new people. The grandpa of the family was too funny. He told. me a lot about US history. He absolutely wants me to become an American. I feel like I have set foot in another country forever.
It was a blast when Giulio visited us from Italy. He always had us laughing at the dinner table and was such a character!